Henry (Harry) Lewis,


Private, [2/45805], 7th Bn., South Wales Borderers; formerly [M/287954] Royal Army Service Corps
Born in Liverpool, 1889.
Father: William Lewis, Engine Driver.
1891 Census
Henry is listed as a boarder with William (listed as farm labourer) & Ann Egerton of 7, Leek St., Wem.
William Egerton was born at Cockshutt in 1841 and initially listed as a Carter at Wig-Wig Farm, Much Wenlock.
[In the employ of Clement Downes who farmed 100 acres].
Ann Egerton was born at Grinshall in 1840.

1901 Census
Henry is now listed as adopted son of William & Ann Egerton.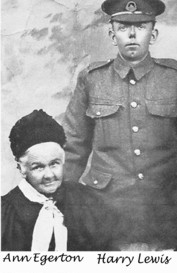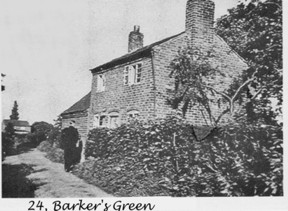 1911 Census
Ann Egerton is now a widow living at 24, Barkerís Green. Henry is listed as a boarder and cycle mechanic.
Harry Lewis and Florence Price (born 1892, from Shrewsbury) married in 1915.
Harry is now described as a motor mechanic. The couple move into Barkerís Green with Ann Egerton.
Son, William Harry, later known as Harry, born in 1915.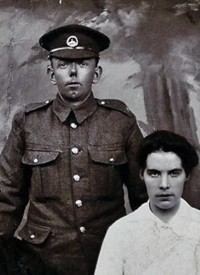 Enlisted RASC, No 1 Reserve MT Depot, Grove Park, London.
(The Royal Army Service Corps was a corps of the British Army responsible for land, coastal and lake transport, air despatch, barracks administration, the Army Fire Service, staffing headquarters' units).
Was transferred to 7th Bn., South Wales Borderers and took part in the Salonika campaign.

Died on Sunday 15 December 1918, aged 29, of pneumonia (Salonika).
Buried at Mikra British Cemetery, Kalamaria, Greece [Grave or Reference Panel Number: 999]